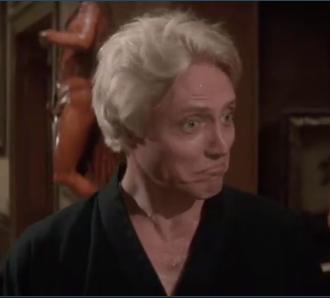 We have reached the finale of the Moore Years, the Moore Enigma Machine that goes Good movie/ Bad movie/ Good movie says that it should be good- and it's got fucking Grace Jones and Christopher Walken in it.
Everything is in place for a fucking banger of a movie.
Let's see how they do.
We got our wonderful producer Nate on this one, you can find him on twitter at
https://www.twitter.com/inthesedeserts
and follow his podcast Hell of a Way to Die, a leftist millitary podcast by and for veterans at https://www.twitter.com/hellofaway
Find bonus episodes at our reasonably-priced patreon! https://www.patreon.com/killjamesbond
*WEB DESIGN ALERT* Tom Allen is a friend of the show (and the designer behind our website). If you need web design help, reach out to him here:  https://www.tomallen.media/
Find us at https://killjamesbond.com and https://twitter.com/killjamesbond